India's Army Chief General Bipin Rawat has said that his forces can cross the Line of Control if needed. India's Threat: Indian Army Chief Bipin Rawat Threatens to Pakistan.
In an interview to the newspaper Times of India, the Indian Army chief said that through a surgical strike, he had conveyed his message to Pakistan clearly.
His statement came just days after Pakistani Prime Minister Imran Khan's speech to the United Nations in which he said the Kashmir situation could trigger a nuclear war between the two countries.
General Bipin Rawat added that if there was no infiltration by Pakistan on the Line of Control, the border would remain intact.
He claimed that 'the eye will no longer play' and if the (Line of Control) has to be crossed, we will, whether by land route or aerial operation, or both. '
He said that "boundaries have been set in this matter and further steps have been taken."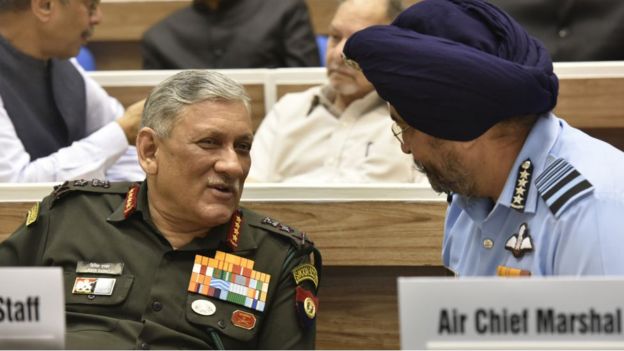 India's army chief also criticized Pakistani Prime Minister Imran Khan's speech at the UN General Assembly.
In his speech, Imran Khan said there was a threat of nuclear war between the two nuclear powers.
Bipin Rawat said: 'I do not understand whether they are talking about using nuclear weapons in conventional war or if they are attacked.
Will the international community ever allow you to use such a nuclear weapon?
Pakistan's statements suggest that they lack understanding with regard to the use of strategic weapons. "
He alleged that Pakistan wants to create corruption in India by sending youths across the border.
"But we are making sure no terrorists enter our area."