Addressing a press conference at the General Headquarters (GHQ) in Rawalpindi on Wednesday, Major General Asif Ghafoor: There will be no bargaining on Kashmir
He said, "Kashmir is not an issue of any single person, party or organization. It is everybody, everybody is raising voice and we are all one on Kashmir."
Responding to a question regarding Pakistan's visit to the United States, Pakistan's top civilian and military leadership, the Pakistani army spokesman said that there was no talk of Kashmir issue with President Trump and what happened (between Prime Minister Imran Khan and Trump). Is in front of everyone.
Major General Asif Ghafoor said, "Kashmir is our martyr rig and the extent to which we have to go."
They will fight till the last bullet, last soldier and last breath on Kashmir.
Asif Ghafoor urged the international community to resolve the Kashmir issue in accordance with the demands of the UN and the Kashmiris, saying that now is the time to resolve this long-standing issue.
Addressing the Kashmiris, Asif Ghafoor said, "We stand with you in this struggle for independence, our breath goes with you.
Greetings for your long struggle. '
They said, 'We were standing with you, standing and standing.'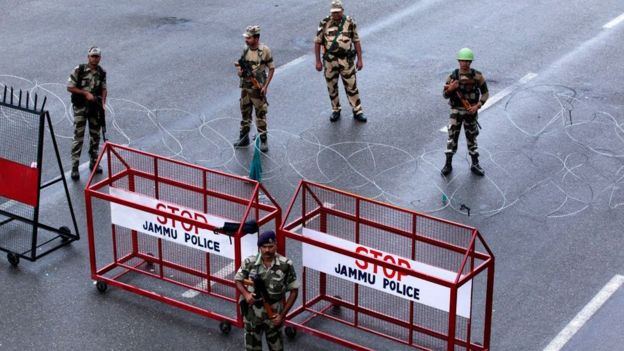 'Nine First Standards Not Our Policy'
Commenting on the question regarding the statement of the Indian Home Minister, Asif Ghafoor has made it clear that there is no 'no-first-stand' strategy in Pakistan.
"Our weapons are for Deterrence and the rest of India will change its policy."
It should be remembered that after addressing a function of Prime Minister Imran Khan a few days ago, the statement came out in the media that Pakistan would not take the lead in a nuclear war.
A government spokesman denied the statement, saying it was out of context.
At a press conference, Asif Ghafoor alleged that India's August 5 initiatives aimed to change the position of Indian-administered Kashmir.
He said that Pakistan was trying to solve the Kashmir problem on every front.
"We have also taken the Kashmir issue to the UN Security Council.
Prime Minister Imran Khan called 13 Prime Ministers while the Foreign Minister called on the Foreign Ministers of 36 countries to inform them about the situation in Kashmir.
Asif Ghafoor said, "There is no war between the two nuclear powers."
Referring to Kulbhushan Jadhav in Pakistani custody on espionage charges, he said that India was trying to harm Pakistan in a 'direct' way.
He said that Prime Minister Modi says that he does not accept mediation, so what issue is talking to President Trump?
Asif Ghafoor said, "Wars are fought not only with weapons and livelihoods but under patriotic spirit."
He said that even before this Indian response to the aggression had dropped the aircraft.
He also expressed concern that India could damage the freedom movement by linking an incident with terrorism.
A spokesman for the Pakistani army, without naming any group or individual, warned that "any of our individual acts would be treacherous not only to Kashmiris but also to Kashmir."
He also requested the UN to play a role in resolving the Kashmir issue
.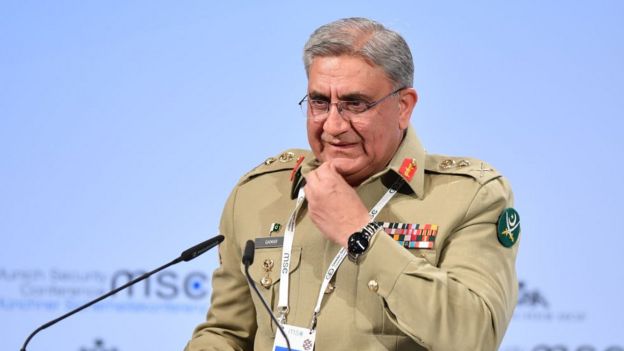 Army Chief did not want to take the extension
Asif Ghafoor, in response to a question asked about the job of the army chief, claimed that the army chief did not want to extend the term, we convinced him.
He linked General Qamar Javed Bajwa's extension of employment to the current security situation.
It should be remembered that Prime Minister Imran Khan extended the Army Chief for a further three years just two months before his three-year tenure ended.
Asif Ghafoor said on another question regarding job expansion during the press conference, "There is no truth in the general news about development."
The status of these news stories is nothing more than YouTube's propaganda about the military coup.
He said that the army is a strong institution.
"We will get out of the burden of responsibility that has been imposed on us."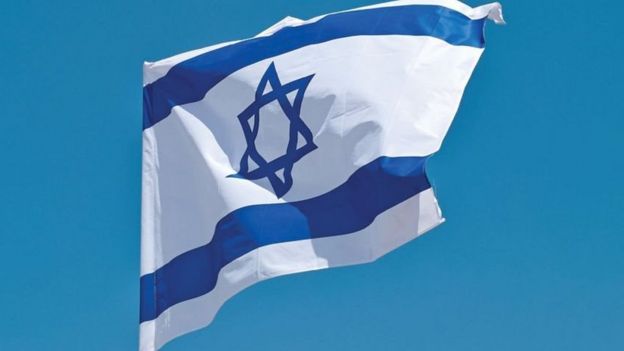 Israel does not recognize
Replying to a question on building diplomatic relations with Israel, Asif Ghafoor said Pakistan was not taking such a step.
He also cited the Foreign Office's position in this regard.
Asif Ghafour has described the news of Israel's surrender as 'fabricated propaganda'.