The US has said that after the elimination of special status of Jammu and Kashmir, extremist organizations based in Pakistan can attack in India.America cautious about India on Pakistan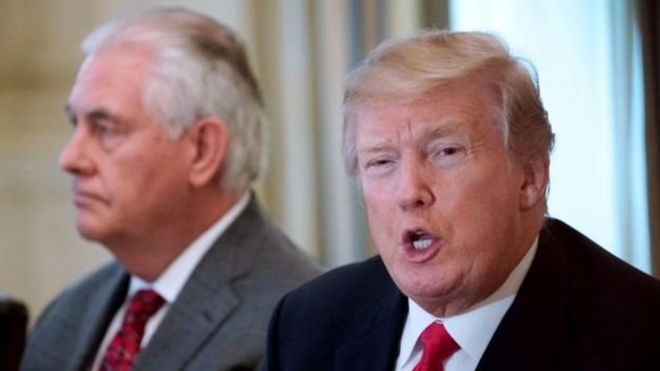 GETTY Images
In this
report
published in Hindustan Times,
it has been said that a high official of the US Ministry of Defense has said this.
It has been told in the news that if Pakistan keeps these extremist organizations under control then these attacks can be stopped.
Assistant Secretary of Defense for Indo-Pacific Security Affairs Randall Shiver said that after the verdict on Kashmir, Pakistan could execute cross-border attacks.
At the same time, he said, "I do not think that China would like or support any such conflict".
Shiver was replying to a question asked by China about supporting Pakistan on the Kashmir issue.
He said, "I think China's support to Pakistan on Kashmir issue is a diplomatic and political step."
"He wants a stable relationship with China, but there is no doubt that there is tension and competition between the two countries," Shiver said on Indian Foreign Minister S Jaishankar's visit to the United States.
Leaders get relaxation in Jammu, waiting in Kashmir right now
Jammu and Kashmir administration has ended the detention of some leaders in Jammu.
However, the leaders of Kashmir Valley are still waiting for the restrictions to be lifted.
Even after almost two months of ending the provisions of Article 370, there are restrictions on leaders in Jammu and Kashmir.
The Indian Express writes that the
administration allowed nearly a dozen opposition leaders from Jammu to leave their homes so that they could resume their political activities.
Actually, block-level elections are to be held in Jammu and Kashmir on October 24.
Devendra Rana, the provincial president of the National Conference, said that he received a call from a senior police officer that the restrictions on him had been lifted.
Similarly, another leader Sajjad Kichlu also told that the security personnel stationed outside his house have been removed.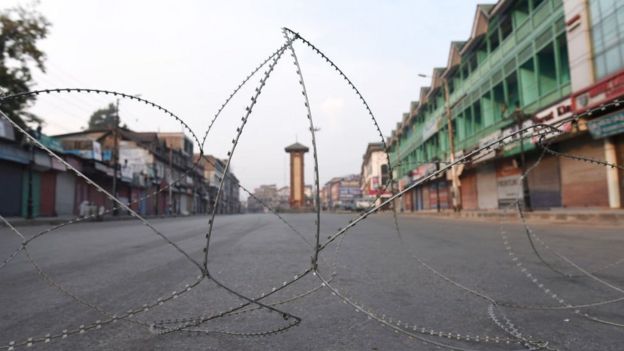 Congress MLA Aditi Singh surprised everyone
Congress MLA from Rae Bareli in Uttar Pradesh, Aditi Singh, surprised everyone by reaching the special session of the assembly on Wednesday.
This special session was called by the state's Chief Minister Yogi Adityanath.
Aditi Singh said that she has come out of the party spirit to speak on Mahatma Gandhi.
The news published in The Hindu reported
that Aditi Singh also said that she was an educated and educated MLA, therefore supported the abolition of Article 370 from Kashmir.
The newspaper writes that Aditi Singh's arrival in the house is also a surprise because she reached the house on the occasion when Congress General Secretary Priyanka Gandhi came to Lucknow for a march.
Aditi is considered close to Priyanka Gandhi.
Some experts are also looking at Aditi Singh's arrival in the House and supporting the government's decision on Kashmir as a sign of his joining BJP soon.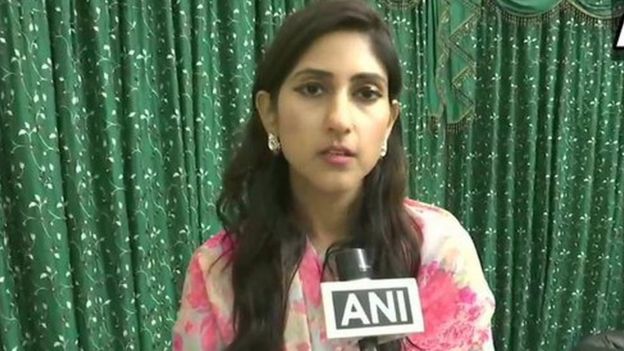 Source ANI
Paresh Rawal
apologizes to
Doctor
Kafeel
Actor and former BJP MP Paresh Rawal have apologized to Dr Kafeel of Gorakhpur.
In fact, two years ago, after the death of about 60 children due to lack of oxygen at Gorakhpur Medical College, Paresh Rawal had taunted by calling Kafeel a hero of the termite gang.
But recently there were reports that Dr Kafeel has been acquitted of the allegations in the departmental inquiry.
Paresh Rawal tweeted on Wednesday after the decision regarding Doctor Kafeel, "If there is any wrong, don't be ashamed to apologize."
This news has been published
by
Navbharat Times.
After calling the termite through Paresh Rawal, Dr Kafeel had raised objections and asked him to apologize.
ISRO scientist found dead at home
Scientist S Suresh Kumar, who works at the National Remote Sensing Center (NRSC) of the Indian Space Research Organization (ISRO), has been found dead in his house.
The murder came to light when members of S Suresh's family returned from Chennai and opened the door of the flat on Tuesday evening in the presence of the police.
Kumar, 56, was an officer in the NRSC's photo division, his phone is missing.
His wife Indira works as a manager in the Chennai branch of Indian Bank.