The government of Pakistan has granted Jamiat Ulema-e-Islam (F) a conditional march on October 27 in Islamabad.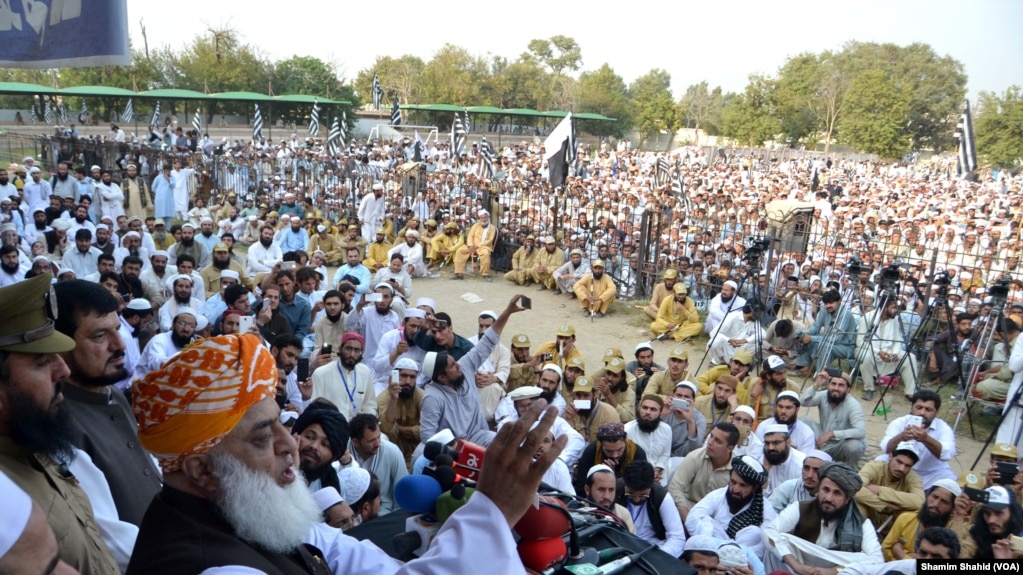 According to a statement issued by Pakistan's Prime Minister's Office, the government has allowed opposition parties to protest.
The government believes in the protection of democratic rights, the statement said.
So peaceful protests have been allowed while in the constitution and the law.
Also, read
The decision was made after meeting with the Prime Minister, Defense Minister Pervez Khattak and other members of the negotiating committee set up to discuss the opposition.
In reference to the conditional permission of the protest, the government of Pakistan has cited the Supreme Court of Pakistan and the Islamabad High Court keeping in mind the rules and regulations set for the protest.
The Prime Minister's House statement further said that the Prime Minister believes in the democratic right of protest.
The proposal of the government by the Jamiat Ulema-e-Islam has not yet received a formal response.
Maulana Fazlur Rehman's Independence March
Maulana Fazlur Rehman, the head of Jamiat Ulema-e-Islam, declared the current government failure and on October 27 announced a march towards Islamabad.
Major opposition parties, Muslim League-N and Pakistan Peoples Party, have also announced their support for the march.
Talking to foreign media on Tuesday, Maulana Fazlur Rehman said he was protesting not against the institutions but against the government.
They said they would continue their resistance while staying within the constitution.
Maulana Fazlur Rehman had said that state institutions should back the current government and rectify their mistake.