Malaysian Prime Minister Mahathir Mohammed on Tuesday said he would not back down from his stand on Kashmir despite the boycott of Malaysia's Palm Oil by Indian businessmen.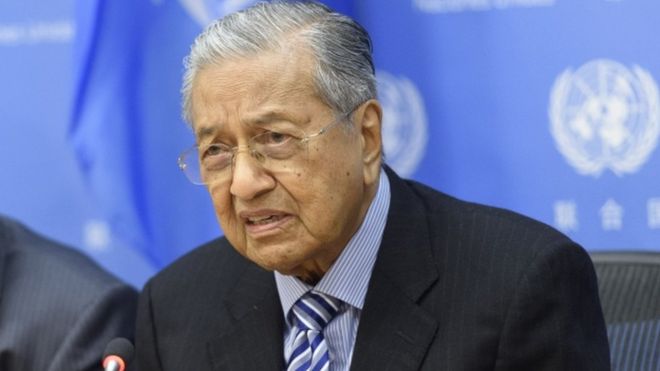 Image Source EPA
M
ahathir Muhammad said that a halt to palm oil between the two countries could turn into a trade war.
Malaysia is the world's second-largest palm oil-producing and exporting country, while India is its largest buyer.
Mahathir Mohammed quoted Kashmir in the UN General Assembly last month saying that India had "invaded and occupied Kashmir".
India, however, says it is an internal matter of theirs.
Prime Minister Narendra Modi's government abolished the special constitutional status of Indian-administered Kashmir on August 5 this year, against which Malaysia and Turkey raised a voice with Pakistan.
Also, read
Malaysian Prime Minister Mahathir Mohammed has said he will review the impact of the boycott on behalf of the Solvent Extractor Organization of Mumbai and then try to resolve the matter, according to Reuters news agency.
When the BBC contacted the Mumbai organization Solvent Extractor, he said his organization had taken this decision in view of the tensions between the two countries.
When asked if he made this decision at the behest of the Government of India, he avoided the reply and said that the government was remorseful in view of the stringent action taken by India in response to the Malaysian stand. But they have made this decision.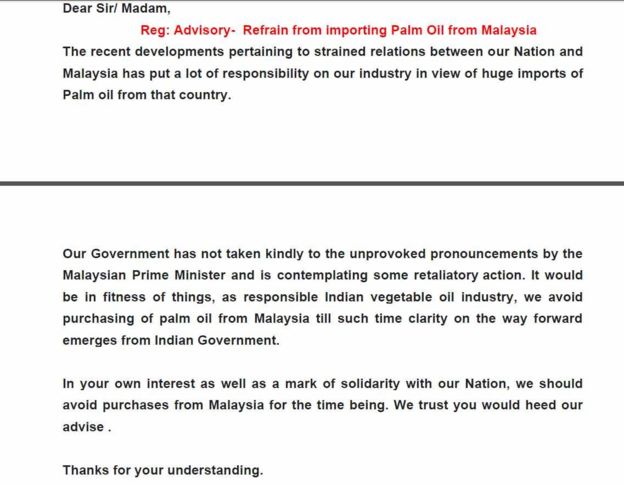 The advisory issued by the organisation's president Atal Chaturvedi to the members of the organization states that "in order to express our interest and solidarity with our country, we must stop the purchase from Malaysia at the moment."
Speaking to the BBC, one of his representatives said: "If the oil is bought from Malaysia and the government increases its revenue from India, then we will have a big loss."
He also sent another statement to the BBC, pointing to the government's attention that massive palm oil is being sent through Nepal and Bangladesh, leaving India with a loss of Rs 50 million a month. Is happening
It also states that the deficit is due to an official Customs Circular issued in 2011, which states that the South Asian Association of SAARC imports the five least developed countries with no revenue. It was said to be installed.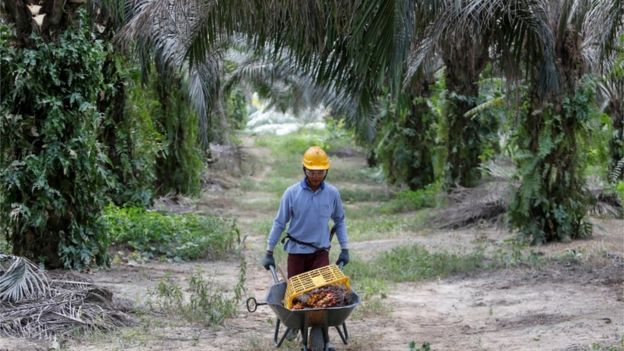 On the other hand, when we spoke to India and Malaysia, the observer over the Muslim world and associate professor at Solar University, Mohammad Sohrab, he said that India and Malaysia have traditionally been very friendly.
He said, "Taking such an extreme position on anything between Asian and African countries is not beneficial for our future."
Dr Sohrab said, "People of Indian descent in Malaysia have equal rights and they are part of a very prosperous community there."
Muslims in India do not have as many equal rights as the citizens of India, even though they are citizens of India.
Talking to reporters in front of the parliament on Tuesday, Mahathir Mohammad, who is from Kashmir, said, "We speak of our heart and we do not back down or change it."
He added: 'We are saying that we should abide by the (UN) resolution.
If not, then what is the benefit of the United Nations? '
In the 1948 resolution of the UN, Kashmir is a contentious area between India and Pakistan, and in one of the resolutions there is also the issue of a comment.
Mohammad Sohrab said of Kashmir, "The Kashmir issue is historical and from a colonial age which India or other countries should see in human rights, democratic rights and legal framework."
He added that the region may be controversial but the people there - the human rights of the Kashmiris and democratic constitutional rights - are not disputed.
He also said that there is no question of India's sovereignty, but because of India's own policy, the Kashmir issue has not been resolved till date.
Regarding the tension in the relations between India and Malaysia, he said that he could not say anything directly about India's foreign policy but could certainly say that India's foreign policy was moving forward under a new strategy. And the fundamental changes that are coming at the internal level are the grief of that. '
He added that 'Hindutva policy and pluralistic government policy are being implemented at the internal level.
And nowhere else are you going with the US and Israel's global agenda, which is your decision. '
Mohd Sohrab said that India's foreign policy is thus affecting its internal policy and internal policy is affecting foreign policy.
And as far as Malaysia or Turkey is concerned, it is the right of each sovereign country to adopt a policy in its own interest and India is also adopting it.
He questioned the opposition policy for different regions of India and said: 'But if Turkey or Malaysia have taken a stand on Kashmir, then we have to look inside ourselves to see how this has happened.
Is this a failure of our internal policy?
Before today, neither Turkey nor Saudi Arabia has taken such a stand and Saudi Arabia has not said anything yet, but the way we are changing here at the domestic level and communal fascism is increasing. In the days to come, if the democratic rights of men are being violated, any country that has a moral framework to see the world will intervene or take its stand. '