According to Iranian media, a fire broke out after an explosion on an Iranian oil vessel near the coast of Saudi Arabia. Iranian oil tanker detonated near Saudi Arabia coast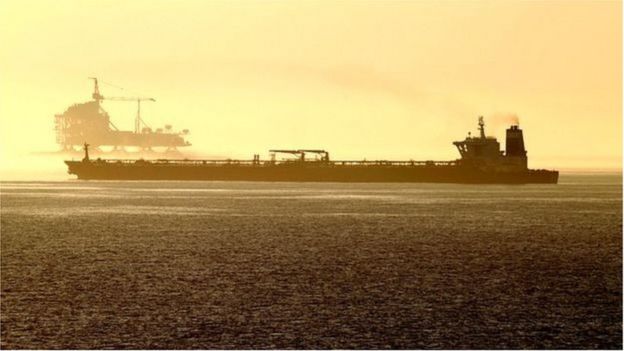 EPA
The tanker from the Iranian national oil company NOIC reportedly was located 60 miles from the port of Jeddah when the incident took place.
The NOIC claims that the tanker was attacked with a missile, but no evidence was provided by the agency in this regard.
Saudi Arabia will respond favourably to oil installations
It is reported that the explosion affected two central parts of the tanker oil reservoir, which also caused oil leakage in the Pacific Ocean.
However, no casualties were reported in the incident.
Iranian media quoted the company as saying that after the explosion, the tanker fire was extinguished and oil leakage was also restricted.
Iran's state-owned TV has identified the oil carrier as 'Snoop'.
Tanker Trackers, a company that monitors ships travel, says the tanker has been used to supply oil to the Syrian government despite international sanctions.
The explosion in an Iranian tanker near the Saudi Arabian border has occurred in a situation where tensions between the two countries are strained.
Last month, Saudi Arabia was targeted by drones and cruise missiles at the Baqqi and Khairsh sites in Saudi Arabia and was accused by Saudi Arabia of Iran.
Earlier, US officials blamed Iran for the attacks on six oil tankers in the Persian Gulf in the months of May and June and July.
However, Iran has denied all these allegations.
According to Iranian state media, the explosion in the oil tanker could be a terrorist operation.
The Iranian Foreign Ministry has confirmed that an Iranian oil tanker has been attacked in the Red Sea.
In which the tanker is damaged.
Foreign Ministry spokesman Abbas Mousavi told state TV that the attackers would be responsible for the outcome of the attack.
The Iranian oil tanker was attacked at that time.
When the relations between Iran and Saudi Arabia are extremely strained.
The US and Saudi Arabia blamed Iran for the September 14 attacks on Saudi oil installations.
Tehran, however, has denied the allegations.
According to Reuters news agency, the oil tanker that exploded near the Saudi port on Friday is owned by Iran's company 'National Iranian Oil Company' while the tanker was seriously damaged by the explosion.
Iran's Student News Agency says an Iranian oil tanker is leaking oil from the Saudi city of Jeddah, 60 miles away.
According to the 'Noor News Agency' near the Iran-backed revolution, the crew is safe in the explosion in the oil tanker.