Mullah Brother: From the imprisonment of Pakistan to the capital of Pakistan
Mullah Abdul Ghani Baradar is the head of a delegation of 12-member Taliban leaders from Pakistan.Mullah Brother: From the imprisonment of Pakistan to the capital of Pakistan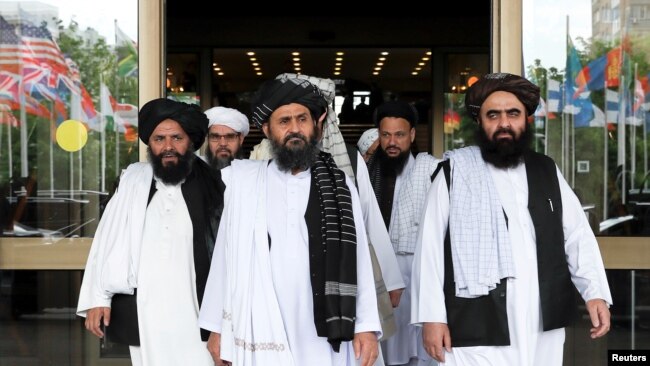 Mullah Abdul Ghani Baradar is among the Taliban leaders who were released on October 24, 2018, after spending almost eight years in Pakistani prisons.
Only Mullah Abdul Ghani Brother can tell us how the authorities were treated during his confinement with Mullah Abdul Ghani Brother.
According to certified reports, Mullah Abdul Ghani Bardar suffered from diabetes and other illnesses during his imprisonment. This is the reason that after being released on October 24, 2018, Mullah Abdul Ghani Baradar had to be treated at a private hospital in Karachi.
Observers are expressing their views as to how far Islamabad and Washington can benefit from a visit by a delegation of 12-member Taliban leaders.
Mullah Abdul Ghani Baradar, 51, from Afghanistan's southern Uruzgan province, was born in 1968 when war broke out with the former Soviet Union's entry into Afghanistan during her time as a student.
Mullah Abdul Ghani Brother and his family were also among those who left home and country because of the war and took refuge in Pakistan. At that time, most of the southern provinces of Afghanistan were living in Quetta, the capital of Balochistan and other parts of the province. Mullah Abdul Ghani Brother and his other close relatives also lived in Kutchlak near Quetta.
Join the Afghan War
Jihadist groups were formed under different names to fight the Soviet Union. Of the fighting groups in Afghanistan, seven groups formed a coalition in Peshawar, including Mawlawi Mohammad Nabi Mohammadi's group 'Haram-ul-Islam'. Mullah Abdul Ghani Brother, along with his close friend and colleague Mullah Mohammad Omar Akhund, was in the group.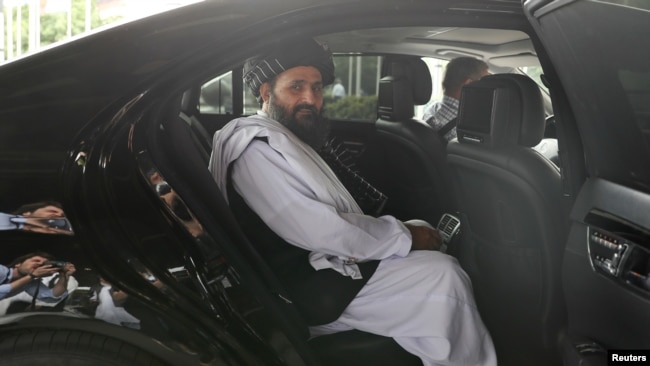 Another group called the Taliban emerged in the same group, which included Mullah Mohammad Omar Akhund and Mullah Abdul Ghani Brother, as well as Mullah Obaidullah, a close relative of former President Hamid Karzai. Mullah Obaidullah died in Pakistan a few years ago.
After the withdrawal of the Soviet Union from Afghanistan and the abolition of Dr Najibullah's government, a small group called Taliban, Maulvi Mohammad Younus became part of Hizb-e-Islami. Later in October 1994, the group separated and named it Tehreek-e-Taliban Afghanistan (TTP).
Education and Training
Like Mullah Mohammad Omar, Mullah Abdul Ghani Brother did not complete his education from any seminary or educational institution. That's why they were proud to call themselves students.
Mullah Abdul Ghani Baradar is considered among the Taliban's wise and intelligent leaders. They also mastered different languages, while apart from Pashto and Dari, they can communicate in Arabic, Urdu and English.
Taliban Movement
In April 1992, when some self-made commanders and generals from Afghanistan thwarted the UN peace plan, a war broke out between different groups for the throne Kabul.
Ahmad Shah Massoud's Shura Nazar, Engineer Gulbuddin Hikmatyar's Hizb-i-Islami, Prof. Abdul Rab Rasul Sayyaf's unity began a war between the unity of Islamic Afghanistan and the unity of Abdul Ali Mazari.
According to observers, Kabul was so devastated within a few days that it did not even occur during the 13-year war of the Soviet Union. The confrontation between various jihadist groups and commanders of war continued for many years.
This confrontation disappointed the majority of the Afghan nation. Many people were disappointed to migrate to other countries.
In October 1994, the 'Tehreek-e-Taliban Afghanistan' was born under the leadership of Mullah Mohammad Omar Akhund and Mullah Abdul Ghani Baradar emerged as the deputy head of the movement. He was not only Mullah Omar's deputy but also counted among his close and trusted colleagues.
The Tehreek-e-Taliban Afghanistan was formed in a madrassa in the Maiwand area of ​​Kandahar. The madrassa was jointly founded by Mullah Omar and Mullah Ghani Brother.
When the Tehreek-e-Taliban Afghanistan was formed, Mullah Abdul Ghani Baradar was appointed as its deputy's head. Later when the Tehreek-e-Taliban Pakistan rapidly occupied the southern and western provinces of Afghanistan, Mullah Abdul Ghani Baradar was first assigned to Nimroz and later to Iran. The adjoining province was made governor of Herat.
During the Taliban era, Mullah Abdul Ghani Baradar was made the commander of the Western Zone of the Islamic Emirate of Afghanistan. He later became the deputy commander of the Central Army in the Taliban government and the army chief in 1999.
During this time, he was given the responsibilities of Minister of Defense and Deputy Minister of Interior.
Mullah Abdul Ghani, reportedly on the collapse of the Taliban government in November 2001, was instrumental in saving Mullah Omar's life not only by riding a motorcycle.
Both prominent Taliban leaders arrived in the mountains near Kandahar along with other comrades and were reportedly hiding there for several years.
The key role in the failure of Hamid Karzai's attack
Washington began preparing for an attack on Afghanistan when the attacks took place in the United States on September 11, 2001, before the end of the Taliban regime, and several leaders, including former President Hamid Karzai, were advised to start a political struggle in various areas.
President Karzai fled to his native province of Uruzgan. After reaching Uruzgan, Taliban fighters also reportedly tried to attack Hamid Karzai, but Mullah Abdul Ghani Baradar played a key role in thwarting it.
Mullah Abdul Ghani Brother and Hamid Karzai belonged to the same populist Durrani tribe in Afghanistan.
Mullah Obaidullah, another TTP leader based in Afghanistan, is said to have been a close relative of former President Hamid Karzai.
Quetta Shura
Six years after the fall of the Taliban regime, the TTP fighters were protesting against the United States and allies on different fronts until 2007, but due to their differences, they had no significant success.
After Mullah Dadullah was killed in a clash in Helmand province in 2007, a group called Mullah Dadullah emerged in the Taliban, which fully declared opposition to Mullah Omar.
Following the incident, the Quetta Shura was formed in 2007, when Mullah Abdul Ghani Brother became not only the Shura's political but also the military chief. He allegedly led Quetta fighters against the United States and the Allies on various fronts inside Afghanistan.
Afghan Reconciliation Process
The Taliban regime ended in November 2001, when Hamid Karzai became president of Afghanistan under a deal signed in the German city of Bonn.
He first created a reconciliation policy for peace in Afghanistan. Under this policy, he sent reconciliation messages to protesters on different fronts, and as a result of these messages, several prominent leaders decided to go to Kabul to participate in Afghanistan's political process.
Among these leaders were Abdul Hakim Mujahid, Mullah Abdul Salam Zaeef, Mawlawi lawyer Ahmed Mutokil and Maulvi Arsalan Rahmani.
President Hamid Karzai contacted Mullah Abdul Ghani Brothers in 2004 and 2009 and appealed to them to play a role in peace.
Mullah Abdul Ghani Brother also assured him of his role.
Mullah Abdul Ghani Baradar decided to consult with other colleagues. When he arrived in Karachi in February 2010 after Quetta, he was detained by officials of the Investigation Agency, after which he was shifted to an unknown location.
The arrest of Mullah Abdul Ghani Baradar in Karachi was considered a major development by the United States, but former Afghan President Hamid Karzai expressed regret.
In a meeting, Hamid Karzai confirmed that he was not only trying to reconcile and reconcile with the Afghan Taliban but that his effort was to end the armed resistance of the TTP fighters in Pakistan. That is why Hamid Karzai expressed concern over US and Pakistan policies.
After the arrest of Mullah Abdul Ghani Baradar in Karachi, most Taliban leaders were upset. Some leaders reportedly moved to Afghanistan secretly, while Taliban leaders later opened a political office in Doha, the capital of Qatar, with the assistance of the United States and other allied countries, and began negotiating with the United States for peace in Afghanistan. Had made the decision.
During this time, not only top officials from different countries went to Doha and held talks with the Taliban, but many countries also formally invited Taliban leaders to visit.
In November 2012, Pakistan's government decided to release the arrested Taliban leaders for negotiations over the repeated demands of former Afghan President Hamid Karzai.
The government had also decided to release Mullah Abdul Ghani Brother, but in the last time, his name was removed from the list of 10 leaders whom Hamid Karzai's government strongly criticized.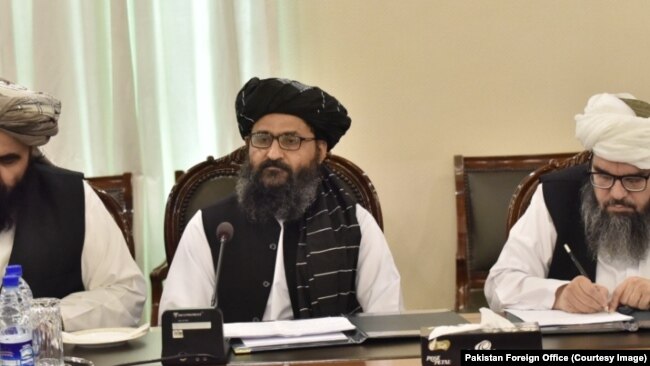 Last year, US President Donald Trump appointed Zalmay Khalilzad as special envoy to solve the Afghan problem.
He made a detailed visit to Islamabad and Kabul in September and October 2018, during which he demanded the release of some Taliban leaders imprisoned in both countries.
On October 24, 2018, the Pakistani government released Mullah Abdul Ghani Brother, but he remained in Pakistan until February 2019.
Meanwhile, Saudi Prince Mohammed bin Salman had arrived in Islamabad at the invitation of Prime Minister Imran Khan and his schedule had also met with Taliban leaders from Doha.
Abdul Ghani Brother was also included in the delegation but due to some reservations, Taliban leaders refused to come to Islamabad.
In February 2019, Mullah Abdul Ghani Brothers left Qatar. Upon arrival, he was made head of Doha's political office.
Meanwhile, Mullah Abdul Ghani Baradar not only represented the Taliban in meetings with US special envoy Zalmay Khalilzad but also participated in discussions with the political and religious leaders of Doha.
It is important to note that Mullah Abdul Ghani, the Taliban's main leader, has married two, while his older son lives with him in Doha.