The local administration has closed the main highway, Srinagar, which missed the Line of Control, by placing cuttings and barbed wire about six km east of the school. However, JKLF activists have now given a sit-in.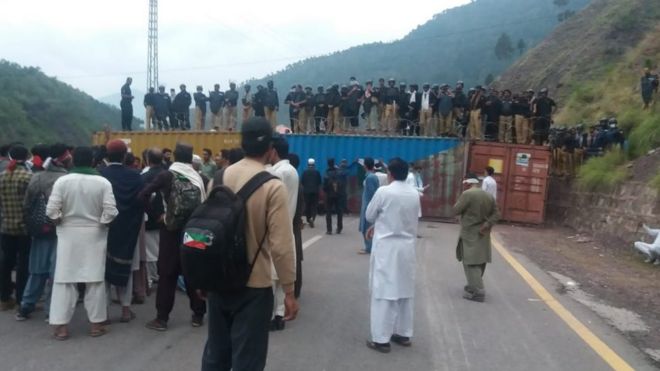 MA Jarral
Talks between the local administration have so far failed, and sit-ins at the school location continue.
On the way to Chakothi, the Jhelum river flows on one side of this school and the mountain on the other.
The only way for protesters to return is to go back to the polls.
The march started on Friday from Bhimbar in Pakistan-administered Kashmir district, which reached Muzaffarabad overnight through Kotli, Rawlakot and Dhirkot, from where the participants of the march headed towards the LoC's Chakothi checkpoint.
The participants of the march want to break the Line of Control and proceed to cross the LoC, but according to Commissioner Muzaffarabad Imtiaz Chaudhry, they cannot be allowed on the basis of security risk.
There are about 5,000 people in March who have about fifteen personnel deployed to stop them.
It should be noted that the Prime Minister of Pakistan said in his message on Twitter that he could understand the curbs found in Pakistan-administered Kashmir regarding the situation in India-administered Kashmir but crossed the Line of Control (LoC). Doing so would be like strengthening the Indian story.
At the place where the school was stopped this March, 27 years ago, in 1992, when the Jammu and Kashmir Liberation Front tried to cross the LoC, they were stopped at that location. There was a confrontation with the police.
Earlier in 1991, the call was made to cross the LoC in the National Students Federation, and eleven people had crossed the LoC, killing three people in the Indian Army.
The UN observer mission also visited the Line of Control small sector today.
It may be recalled that two days ago the independence march of the pro-Kashmir Liberation Front, an independent Kashmir, had begun.
When the march reached Chinari, the organizers of the march held a rally.
Organizers say they will move forward after planning a march to the Line of Control intersection and crossing the LoC.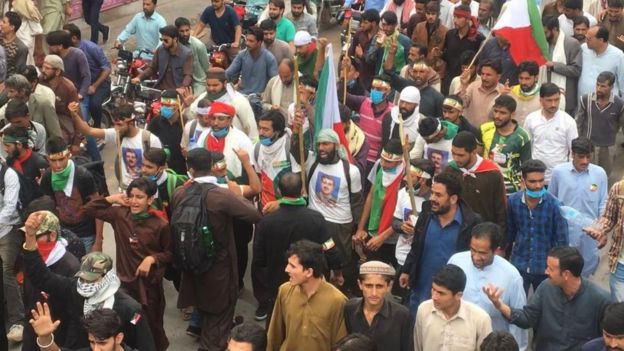 Salmi Tariq, who hails from District Kotli in the Independence March, is an Advocate High Court.
Talking to the BBC, he said there were 11 resolutions in the UN and no resolution and law prevented Kashmiris from crossing the line of control.
He said that it is the voice of the Kashmiri people that the name of LoC is actually a bloody line.
On the one hand, India has set up troops and Pakistan on the other hand.
We demand that our resistance not get in the way.
We are public
We want to move on. We are not violating any laws.
At least the Line of Control should be opened for Kashmiris.
JKLF leader Dr Tauqeer Gilani, who heads the march, says the march is meant for solidarity with the Kashmiris living on the other side of the LoC, who 'besieged the Indian Army despite more than a month. I am. '
When the participants marched on a butterfly note from Mirpur before the sit-in last month, the participants were stopped by police at Kotli Saraswada and Dawandri after Hajira which led to intense clashes between the two and injured several persons. Went to