A
n important meeting of the Financial Action Task Force (FATF) is scheduled to begin in Paris on Sunday to discuss Pakistan's action to curb money laundering and eliminate terrorist financing.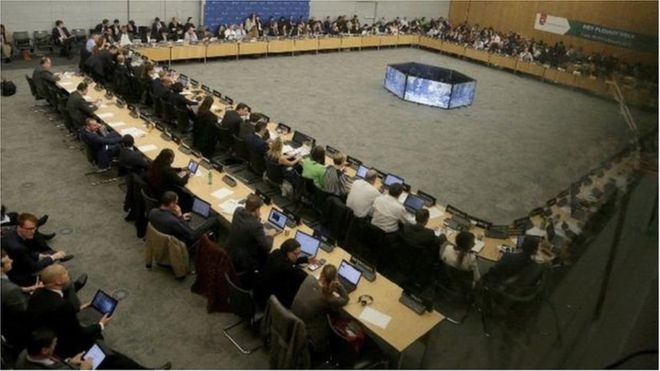 FATF
If the FATF is satisfied with Pakistan's actions, it may begin to remove it from the 'Gray Area' list.
"Due to insufficient progress, the FATF will consider taking the next level of action for Pakistan."
The FATF meeting will begin on October 13 and continue until October 18.
It will be attended by 205 countries and global organizations.
These meetings will consider several countries and various issues.
FATF will also consider 'Virtual Assets' and 'Stable Queens'.
In addition, Russia and Turkey will consider the measures they have taken to prevent money laundering and terrorist financing.
The progress of their measures will be considered on October 14 and 15, Pakistan, Iran and a few other countries that are 'at risk' for the current global financial system.
Compliance List of Orders
A delegation of Pakistan will participate in the FATF meeting under the leadership of Federal Minister for Economic Affairs Hamad Azhar to inform the meeting that Pakistan has complied with the list of necessary requirements and measures, ie Pakistan FATF. Will present its 'Compliance List'.
Pakistan has arrested four leaders of the banned outfit Jamaat-ud-Dawa / Lashkar-e-Taiba (FIR) for allegedly financing terrorism a few days before attending the meeting.
Pakistani authorities have arrested Prof. Zafar Iqbal, Yahya Aziz, Mohammad Ashraf and Abdul Salam.
They will be tried for crimes related to terrorist financing.
Hafiz Saeed, the head of the banned outfit, is already in custody.
A few days ago there were reports in some newspapers claiming that FATF was dissatisfied with Pakistan's 'Compliance List' as Pakistan had imported only six of the 40 points.
However, no such news was confirmed later.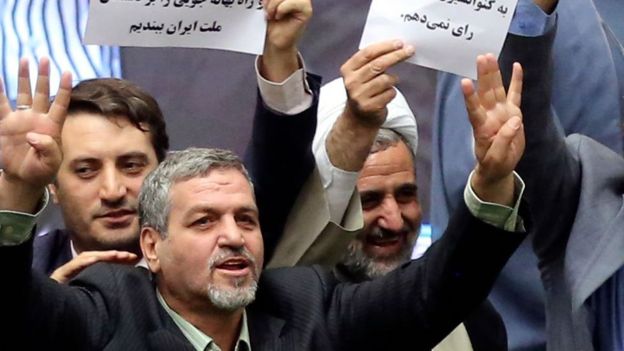 GETTY IMAGE
Pakistan's Foreign Minister Shah Mehmood Qureshi last month accused India of trying to keep Pakistan in the FATF's 'grey area' and pushing it into the blacklist.
"Pakistan has made every effort to satisfy FATF."
'Gray Area List'
The FATF's 'Gray Area' lists the countries in which the company determines that further steps are being taken to curb money laundering and terrorist financing to those countries. Need
At present, the 'Gray Area' list includes the names of the Bahamas, Botswana, Cambodia, Ethiopia, Ghana, Pakistan, Panama, Sri Lanka, Syria, Trinidad and Tobago, Tunisia and Yemen.
Serbia was also named but has been excluded from the grey area due to improved performance.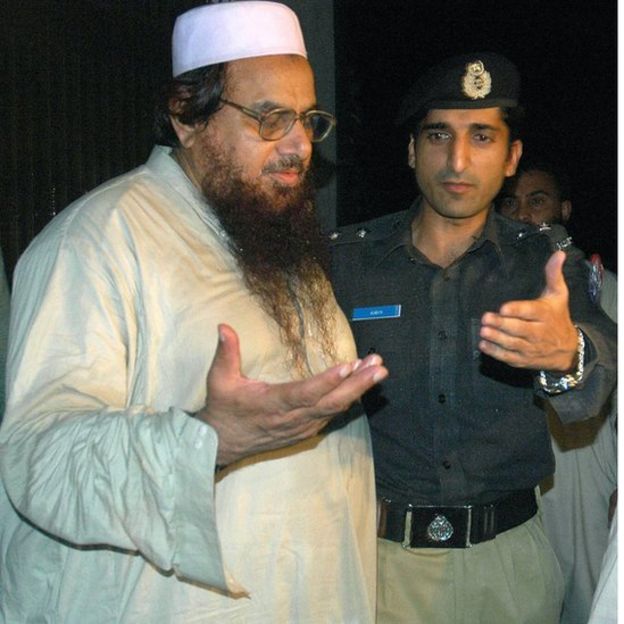 FATF has so far suggested that North Korea should close its financial contacts with North Korea while Iran's actions have been deemed inadequate.
According to the FATF report, Pakistan took effective steps to prevent money laundering and counter-terrorism financing from FATF and its subsidiary Asia Pacific Group (APG) in June last year. And expressed our commitment to do so.
According to the report, Pakistan had also promised at the time that it would also eliminate strategic defects in its financial system that would hinder the elimination of terrorism.
Following these promises, Pakistan took effective steps to prevent money laundering and counter-terrorism financing.
Although Pakistan also implemented additional FATF orders, the report said that Pakistan did not understand the seriousness of financing terrorism internationally.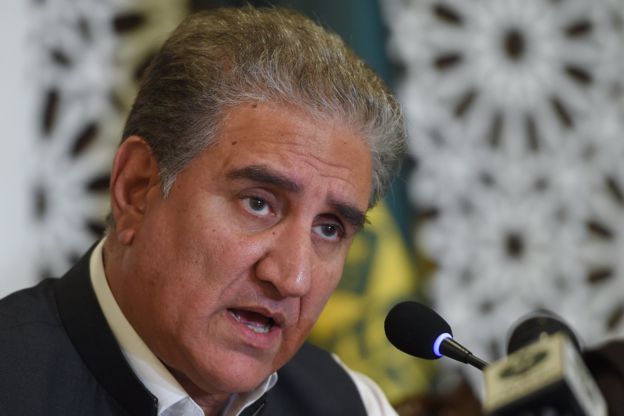 What does FATF want from Pakistan?
The report suggested that Pakistan implement the following proposals on its action plan to overcome its strategic flaws:
Take steps that demonstrate that Pakistan understands the seriousness of terrorist threats and monitors them as they understand the level of threat sensitivity.

If money-laundering prevention and terrorist financing are not effective, take appropriate measures to prevent it and take steps to take money laundering and terrorist financing or Look at organizations.

Take steps that show that authorized authorities are accurately identifying and exposing these actions, which eliminates the illicit transfer of wealth or assets.

It should be clearly seen that the competent authorities are able to control the cash smugglers and those who illegally transfer money and other currencies from one place to another and demonstrate the wisdom that cash-carrying terrorists are financially viable. What a great way to help.

Increase cooperation between different institutions and the federal and provincial governments in the fight against terrorism.

Also demonstrate that Pakistan's law enforcement agencies are accurately identifying, investigating, and tracking terrorists at a widespread level of terrorism. Has been designated and operates by individuals and organizations working for the United Nations as terrorists.

Pakistan should also show that those who prosecute terrorism, whose results are effective, proportionate and discourage terrorists, should also take steps that increase the capacity and support of prosecutors and the judiciary.

And 1267 individuals involved in terrorism and 1373 UN declared persons should be financed by these financial sanctions, in addition to the institutions and individuals who collect money or other goods for those individuals. Take action against them by targeting them (who have a wide range of legal backing), in addition to freezing the immovable and immovable assets of such individuals and individuals from any kind of fund or financial Be denied service.

Avoid terrorist financing violations that require action at the administrative level and through the courts and cooperate with provincial and federal governments in the event of such incidents.

The facilities and services owned by the United Nations as terrorists should be deprived of their resources and their use.
' Pakistan has failed so far '
The FATF expresses its concern that Pakistan not only failed to implement its action plan until the deadline of January but also failed to achieve the action plan's goals in May 2019.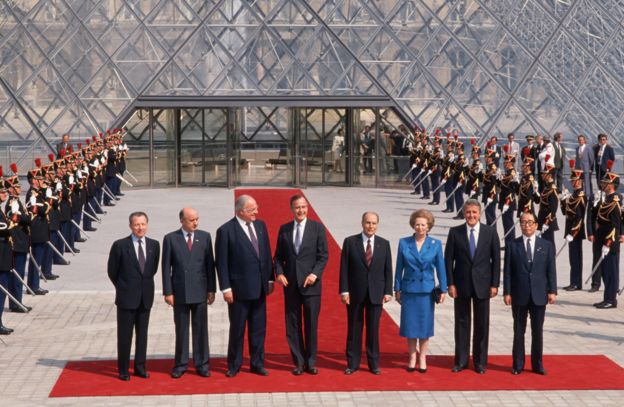 "The FATF is demanding that Pakistan expedite its completion of exports on the last set of measures by October 2019, when the last set of measures is underway.
Otherwise, the FATF will consider taking the next steps on Pakistan due to insufficient progress. "
Following the growing concern over money laundering, Geun, one of the world's seven most economically economical countries, decided to set up the Financial Action Task Force on Money Laundering in 1989.
Now FATF is a global standard for prevention of money laundering and elimination of terrorist financing, whose legal status has been recognized through UN resolutions.
To protect the international financial system in the world from the dangers of money laundering and terrorist financing, and to implement better rules and regulations for preventing money laundering and eliminating terrorist financing. The TF identifies countries and entities that have strategic defects and then collaborates with them to eliminate defects that are a threat to the international financial system.