The Pakistani military says, three military officers have been fired for violating military discipline and inappropriate behaviour. Pakistani army fired three majors on 'misuse of powers'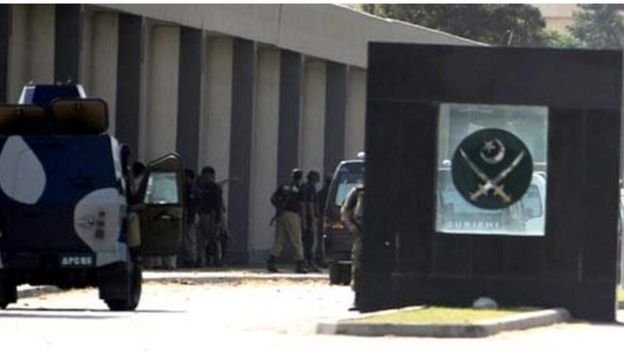 AFP Image source
A statement issued by the Pakistani Army's Public Relations on Friday said that three officers of Major Rank were also sentenced to two, two years in prison.
The ISPR says the officers were also charged with misuse of powers and engaging in illegal activities.
Former senior military officers convicted of espionage
The army says it has been decided to dismiss his job and imprison him if the allegations levelled against him during the investigation are proven.
However, the identity of these officers is not disclosed in the ISPR statement, nor is there any description as to how these officers were involved in any discipline of discipline or when and where they misused the powers. What.
This is the second time this year that an officer has been dismissed from the military for misconduct.
Earlier this year, in August this year, the ISPR also reported that a military court has sentenced a serving service major to a misdemeanour of powers for every life sentence, endorsed by the evil army chief, General Qamar Javed Bajwa.
The Major was allegedly kidnapped of a child in Balochistan and his parents were accused of demanding ransom and not releasing the kidnapper despite receiving money.
At that time, the Army Department of Public Relations had said that action against Major was taken under the departmental accountability system and the Pakistani Army believes in institutional accountability.
Earlier in May 2019, a Pakistani army spokesman told reporters that Javed Iqbal, a former Pakistani army lieutenant general, has been sentenced to 14 years in prison while former Brigadier Raja Rizwan has been sentenced to death for being accused of espionage.
Lieutenant General (R) Javed Iqbal was part of the army when General Ashfaq Parvez Kayani was the Army Chief.
During his military career, he served as a Brigadier Triple One Brigade.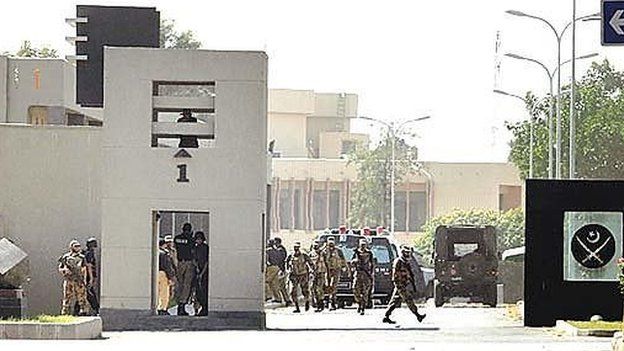 As Major-General he has been appointed to the most important positions such as Director General Military Operations.
It is the responsibility of the military to direct military operations across the country.
He served as Lieutenant General Bahawalpur Corps while he was posted as Adjutant General in a staff appointment.
This is the area of ​​the army that is responsible for maintaining discipline and accountability in the army and determines the punishment in accordance with military rules in case of any violation.
In addition to the command of former Brigadier Raja Rizwan Brigade, Pakistan's Defense Attache has been stationed in Germany.
They have been sentenced to death.
Brigadier retired Raja Rizwan Ali Haider disappeared from the G10 area of ​​Islamabad on October 10, 2018, and his family approached the Islamabad High Court in this regard.
The court was quoted by the Defense Ministry as saying that the former military officers were in the custody of the army and that they were proceeding under the Official Secret Act.