A
ccording to Saudi Arabia's state media, 35 foreign-born pilgrims have been killed in a collision between a bus and another large vehicle near Medina.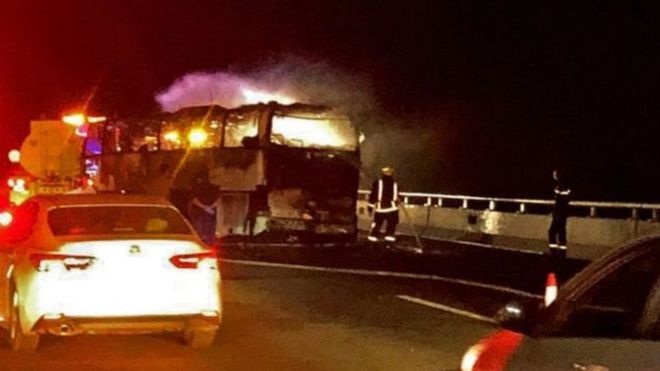 AFP Image source
According to Saudi Arabia's state news agency SPA, the accident happened around 7pm local time on Wednesday evening.
According to the news agency AFP, a spokeswoman for Medina police said the crash on Wednesday evening resulted in a collision with another large car on a private chartered bus
According to local media, Umrah pilgrims from Arab and Asian countries were boarding the bus that was travelling
According to the SPA, the injured Umrah pilgrims were shifted to Al-Amana Hospital while authorities have begun investigating the incident.
Saudi Arabian newspaper Okaz says the victims of the accident were immigrants who were living in the country and were travelling from Riyadh to Mecca by road.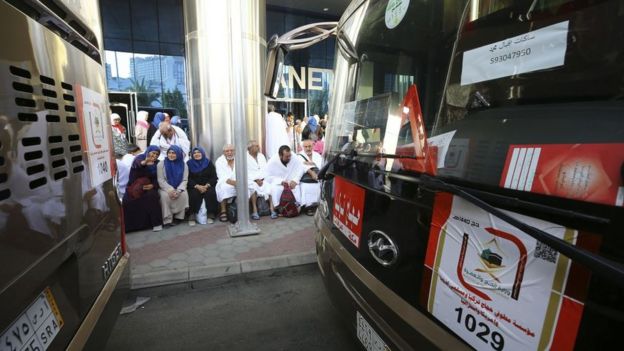 According to Saudi Arabia's state news agency SPA, Governor of Mecca Prince Faisal bin Salman has expressed condolences with the families of those killed.
On the other hand, Indian Prime Minister Narendra Modi has expressed his grief over a bus accident near the Saudi city of Medina.
He expressed his condolences to the relatives of the dead and prayed for the speedy recovery of the injured.
Transport Challenge
The movement of pilgrims around holy places and especially during the Hajj is a major challenge for the Saudi government.
Thousands of buses during the Hajj in Saudi Arabia cause hours of traffic jams everywhere.
Four British pilgrims were killed when a bus and an oil tanker collided head-on in April last year.
In January 2017, six British visitors were killed when their mini-bus crashed into Mecca from Madina.
In September 2017, 2,300 pilgrims were killed in a scuffle during the pilgrimage.

Iranian casualties were also among those killed.

from Medina to Mecca.