US President Donald Trump says some US troops will remain there despite their announcement of troops withdrawing from Syria.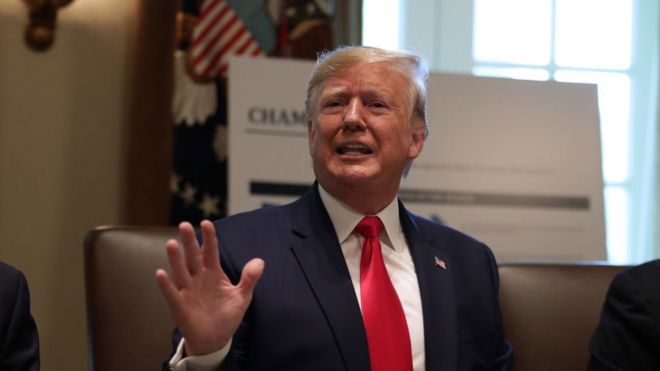 He said a small number of troops would guard oil wells while others would be stationed close to Israel and Jordan.
Two weeks ago, some of his supporters criticized Trump's decision to withdraw US troops from Syria and the Turkish border region.
Remember that after the withdrawal of US troops from northern Syria, the way of military operations against Kurdish fighters was opened for Turkey.
Also, read
US President Trump has once again defended his decision to withdraw troops, amid allegations that he had betrayed the Kurdish-led forces that had been a key ally in the war against Islamic State. ۔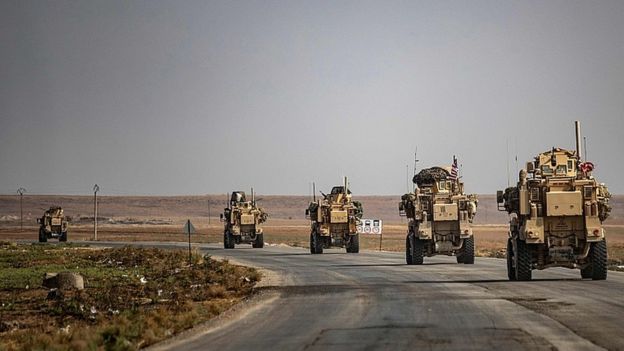 "Why should we put our troops in the middle of two large groups, possibly hundreds of thousands of warriors who are fighting?"
I don't think so. '
"I was selected to bring my soldiers back home."
But President Trump also said that the United States had asked Israel and Jordan to leave a small number of troops in 'completely different parts of Syria'.
He said US forces are needed to 'protect the oil' in another part of the country.
Turkey launched an offensive against the Kurdish-led forces in Syria aimed at removing them from northern Syria and creating a 'safe zone' to resettle the currently 2.5 million Syrian refugees in Turkey.
According to reports, 300,000 people have been forced to relocate from their homes since the fighting began.
However, on Thursday, Turkey suspended its military operations in northern Syria for five days, saying the purpose of the temporary ceasefire was to secure the return of Kurdish fighters to their areas from the region.
The temporary ceasefire is ending on Tuesday.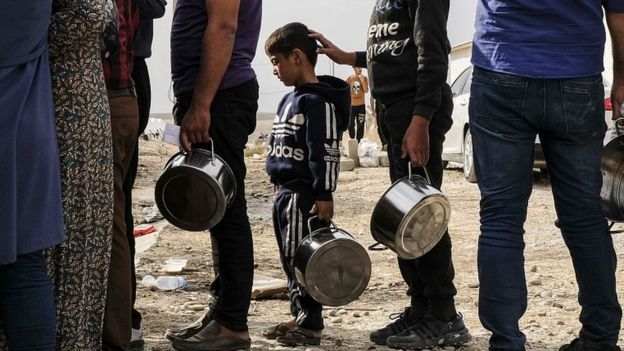 However, US President Trump did not exclude the possibility of expansion.
In another development, three current and former defense officials told NBC that the Pentagon has begun planning an immediate withdrawal of troops from Afghanistan by President Trump.
Because if President Trump makes such an order as he did regarding Syria.
President Trump's announcement about the withdrawal of troops from Syria had received heavy criticism, and US House of Representatives voted against it, largely by Democrats and Republican colleagues from President Trump.
In a column published by the Republican Party member Mitch McConnell in the US newspaper The Washington Post, he called it a 'strategic mistake'.