The letter is dated October 9 and sent after the withdrawal of US forces from Syria. In that letter, US President Donald Trump told President Erdogan: 'Don't try to be too big, don't be a fool.'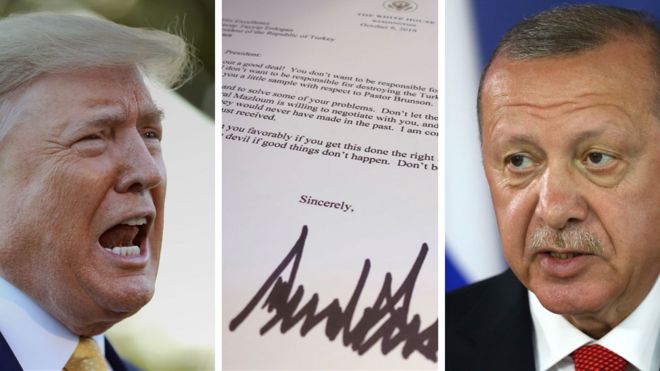 Image Source Getty Image
S
ources close to the president in Turkey have told the BBC that the letter was "completely rejected" by President Erdo gan.
On the very day that the letter was received, Turkey launched an offensive against the Kurds across the border.
President Trump's letter wrote: "Let's work on a good deal.
You do not want to be responsible for killing thousands of people, and I do not want to be responsible for the destruction of the Turkish economy. '
"If you solve this problem on a proper and human basis then history will be in your favour.
And if good actions are not taken, history will see you as a tyrant forever. '
According to presidential sources, in response, 'President Erdoصولan received the letter, completely rejected it and threw it in the bin'.
After the withdrawal of the US military from Syria, President Trump is facing severe criticism, and many experts say it has given Turkey a green signal for military action against the Kurds.
President Trump has been widely criticized by his own party.
In a vote on Wednesday, 129 members of President Trump's Republican Party, along with Democritus, voted against the president's move.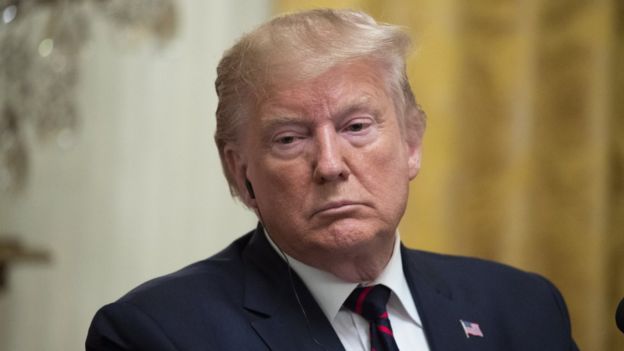 Reportedly, Speaker of the House of Representatives and Democrat Leader Nancy Plowsky also had a smoky meeting with the president on the issue, which resulted in Nancy Pelosi and Senator Charles Schumer leaving the room in anger.
President Trump and Nancy Pelosi also later accused each other.
Republican leaders criticized Nancy Pelosi's behavior and her sudden departure from the talks.

Earlier on Wednesday, President Trump had said that the United States should not interfere with Turkey's military operation in Syria and that the former US ally was not an 'angel.'
Turkey considers the coalition of armed groups led by the Kurds a terrorist group.
Turkey's leaders want to create a "safe zone" 32 km wide within the Syrian border where Kurdish fighters do not have YPG, and out of the 35 million Syrian refugees in Turkey, 20 million To be transferred to