At least 7 people have been killed in World War II aircraft bombing in the US state of Connecticut. The plane was carrying 13 people, including staff. US: World War II plane crashes, Seven people were died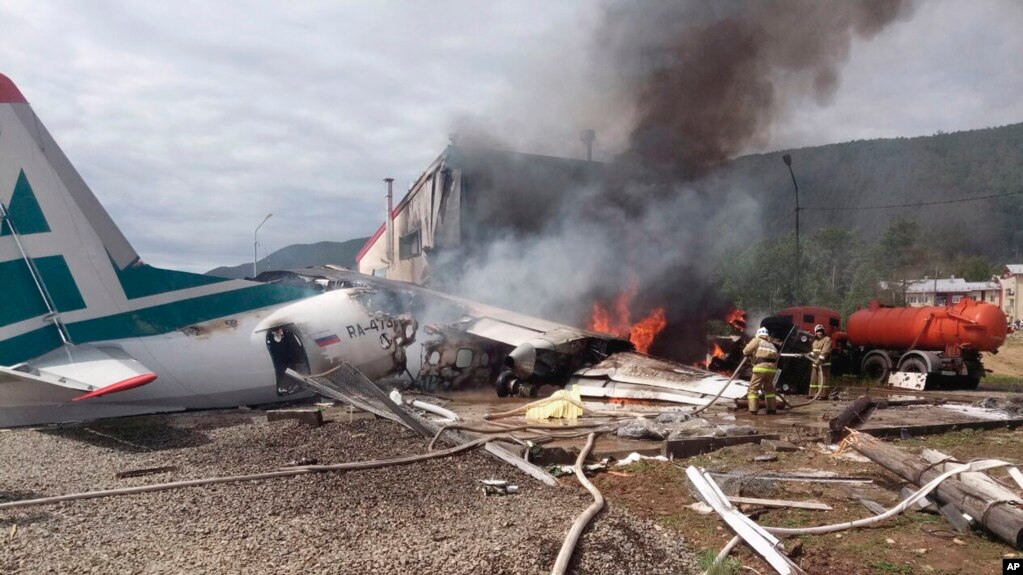 According to the news agency AFP, the B-17 aircraft used by the US Air Force against Germany and Japan in World War II.
Landing at 10am, Bradley crashed at the International Airport.
Authorities said the plane had 10 passengers and three crew members aboard.
The plane was hired by the Collings Foundation, a non-profit NGO that aims to inform the American public about the role of these aircraft.
State Connecticut
official James Rovilla said at the press conference that there were casualties.
Whose exact number is premature.
He further said that the process of identifying those killed in the accident is underway, after which their names will be released.
Local media later quoted officials as saying that at least seven people were killed and nine were injured in the crash.
Including three people on the ground at the time of the accident.
Airport Director Kevin Dillon told reporters that pilots were notified of the control tower by pilots about 10 minutes after the plane's take-off at 9:30 am and they were experiencing flight problems.
Dillon added that we could see that the plane was unable to reach altitude after the flight.
A Hartford Hospital spokeswoman, 15 miles from the airport, told AFP that 6 patients were brought to the hospital after the accident.
3 of which are in critical condition.
According to the authorities, the National Transportation Safety Board will investigate the accident, whose members will arrive within a few days.
According to the contents of the conversation between the pilots and the control tower on several news channels, the pilots sought permission to land immediately from the control tower due to a technical malfunction in the engine.
Accidental black clouds can be seen from the photos shared on social media.
State Connecticut's Bradley International Airport opened just hours after the crash