Prime Minister of India Narendra Modi and Chinese President Xi Jinping are going to meet in Mahabalipuram in Chennai today. Why are Modi-Jinping meeting in Mahabalipuram itself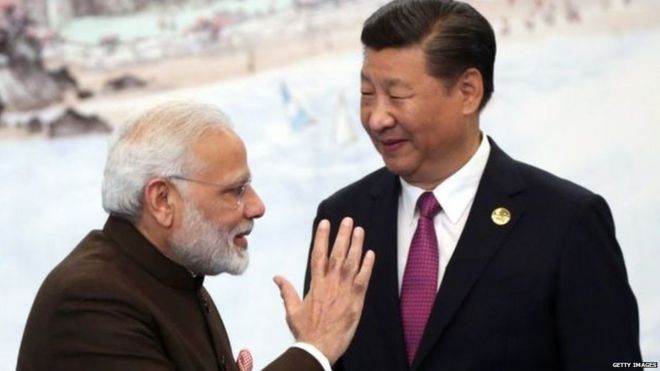 In the state of Tamil Nadu, two big leaders of the world will meet at this place of historical importance on the seashore.
Xi Jinping travels to India from October 11 to October 12.
Why was Mahabalipuram chosen to meet PM Modi with Xi Jinping?
Mumbai is the financial capital of India, Mumbai could have been chosen for this meeting, then why Mahabalipuram?
What is the meaning?
Is there any diplomatic importance behind choosing Mahabalipuram for this meeting or has it been done to woo the Tamils?
Earlier in the year 2018, on 27 and 28 April, Prime Minister Narendra Modi and Xi Jinping met in Wuhan.
This meeting played a role in mitigating some deadlock over Doklam in the year 2017.
Since then it is going to be the next meeting.
Azhi Senthilathan, the author of Puthiya Vallarasu China, says "India wants to focus more on the countries around the Bay of Bengal than the SAARC countries. It wants to show its dominance in the Bay of Bengal as well. That's why it has Has chosen a field. The Defense Expo also indicates something similar. "
But senior journalist RK Radhakrishnan has a different opinion.
He says, "This is politics. The BJP wants to attract the people of Tamil Nadu. It is only a part of that. The Prime Minister is speaking in Tamil and praises Tamil wherever he goes. There is no diplomatic reason for this meeting. "
He adds, "If India wanted to show dominance in the Bay of Bengal, they could have chosen the Naval Headquarters at Visakhapatnam. South India could have been chosen if the northern states were opposed to a meeting with Pakistan. Any such The reason is not. It is only to show that the central government attaches importance to Tamil Nadu. "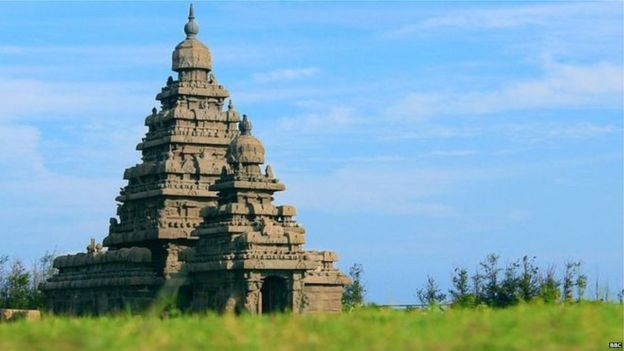 Importance of Mahabalipuram
Mahabalipuram is located about 62 kilometres from Chennai.
This place is one of the historical heritage sites included in the UNESCO list.
A stone-cut chariot, caves and temples at the time of the Pallava dynasty are among the major tourist destinations here.
Mahabalipuram is the most prominent tourist destination of Tamil Nadu.
There is no information on where these two leaders will meet in Mahabalipuram and which places will go.
It is believed that both the leaders can go to the temple built on the seashore.
There is also a place where many small folk tales have been engraved by cutting stones.
One of them is also an ascetic work of Arjuna.
It is expected that PM Modi and Xi Jinping can also go here.
In view of this meeting, maintenance work has been stopped here.
Security has also been increased in this area.
All roads are being repaired in this small 16.5 sq km city.
Single-use plastic has been banned.
CCTV cameras have been installed on all major roads.
Local police are collecting details of the people living in hotels, lodges and resorts.
Fishermen have also been refused fishing since October 4.
More than 500 police personnel are deployed in the city in view of security.
According to local media reports, around 20 September, officials of the Chinese Embassy visited Mahabalipuram.
Tamil Nadu Chief Minister Palanisamy and Deputy Chief Minister O Panneerselvam also visited the city on Wednesday and took stock of the security arrangements.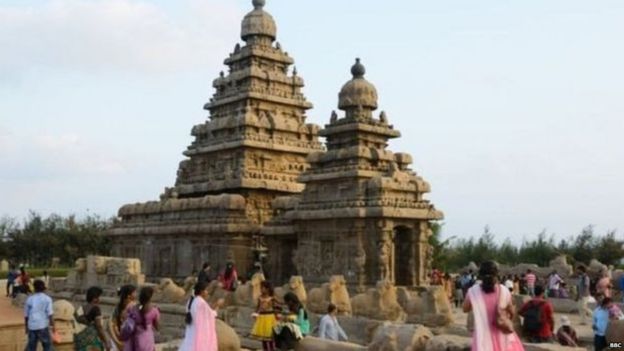 There is a lot to see in Mahabalipuram for tourists and those interested in history.
The Varah cave temple has many amazing sculptures.
However, it is called the Varah temple only because of the Varaha sculpture.
It is also believed that this temple was built for Lord Narasimha.
There are two full columns and two other columns adjoining the wall.
The sanctum sanctorum is not inward but outward.
There is also a Varah sculpture in the wall.
Tapasyarat idol of arjuna
This idol is behind Sthalasayana Perumal Temple and is carved out of a huge stone.
This statue is about 30 meters long and 60 meters wide.
Rath Temple
This temple is commonly known as the Rath Temple of the Pandavas.
It is made by carving a single stone.
Many people believe that these temples were built only for the five Pandavas but no idol of them is found here.
It is said that this temple is of Shiva, Vishnu and Kotravai (Goddess).
Each temple built here has its own sculpture.
Seaside temples
The name Mahabalipuram illustrates the image of two side temples.
These temples were built by Narasimha II.
It is also called Rajasimha.
When the tsunami hit the edges of Tamil Nadu in 2004, seawater entered the temples.
However, these temples are so strong that they did not cause much damage.
A Shivling is also located in the sanctum sanctorum of the temple.
Three places in Tamil Nadu fall on the UNESCO Heritage List and Mahabalipuram is one of them.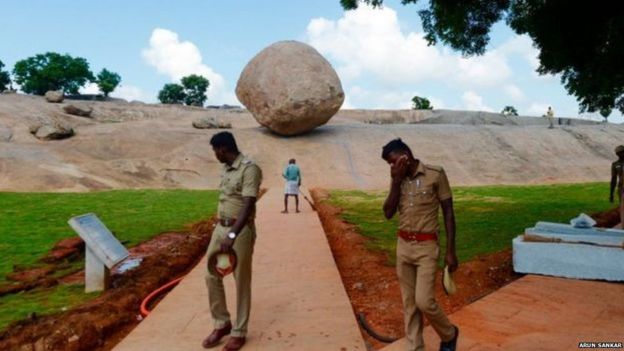 R. of Tamil Marabu Trust
Says Gopu, "Mahabalipuram has an important place in the cultural landscape of Tamil Nadu. After Mahabalipuram, stone temples were built instead of temples made of bricks and wood."
It is said that if someone comes to Mahabalipuram, then he should definitely see the chariots of the Pandavas, the statue of Arjuna, the seaside temple, the statue of Krishna and the cave temple.
Group says "There are many cave temples in India. There are many temples that have been built by cutting the mountains but Mahabalipuram is the only place where it is seen all at once."
It is believed that these temples were built between the reign of Narasimha Varma I (630 to 680).
But the work of these temples could not be completed till his reign.
It is believed that this temple was completed during the reigns of Mahendra Varman II and Paramesvaravarman.
Also Read: